The Ethiopia Football Federation [EFF] have officially written to request to host Black Stars in South Africa.
Ethiopia were expected to host Ghana at the Bahir Dar Stadium but the stadium has been banned by the Confederation of African Football [CAF].
According to CAF, the edifice is not up to their required standard and cannot host sanctioned games.
It was earlier reported that Ethiopia will host the Black Stars in Nairobi.
However, Footballghana.com can confirm that EFF have officially written to the South African Football Association [SAFA] requesting to Ghana at any stadium that Caf will approve.
Ethiopia will play Ghana in the matchday 5 of the 2022 World Cup qualifiers next month on November 11 before their final group game against Zimbabwe.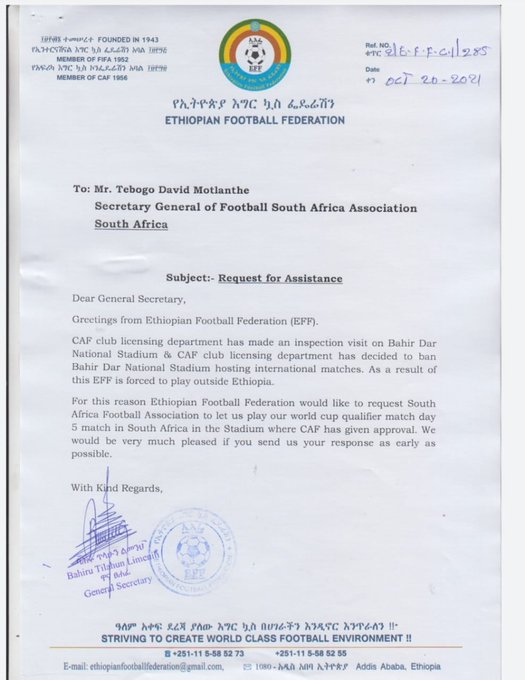 Meanwhile, the Black Stars sit in 2nd place in Group G with just one point behind leaders South Africa and need to win the next two games against Ethiopia and South Africa to ensure qualification to the play-off round of the 2022 Africa World Cup Qualifiers.