Football betting is one of the most popular games in sports betting. This is because football is a widely known sport across the world. Although not to be confused with American football, another popular sport predominant in North America, football is known as soccer by most US fans. No matter the term used, all fans agree to the popularity of the game. Football betting has become one of the exciting avenues of sports betting due to the nearly unpredictable and surprising outcomes of the game. It is a game that combines the love of the sport and sheer luck to make a winning bet.
Wide Range of Markets
In the world of sports betting, the betting market can be generally defined as a specific type or category of bet on a particular event.  In football betting, it can be a marketplace for different types of odds in a football or soccer match. Bookmarkers usually list their odds for all possible outcomes of sporting events, and football has numerous odds to bet on. Below is a list of the most common betting markets.
3-way betting

– the most straightforward and least complicated market you can find. You are simply to bet on the match winner (1 for Home Team, 2 for Away Team) or the possibility of a draw (X). Each betting company may have its own set of rules, but this type of betting has essentially the same play term followed: the match result stands for 90 minutes, including injury time only, extra time not included.
Double Chance (DC)

– in this market, you select two out of three possible outcomes and improve your chances of winning. You can choose from the following options:

1 or X – your bet wins if there is a Home win or Draw.
1 or 2 – your bet wins if either Home or Away team wins the match.
X or 2 – your bet wins if the result is a Draw or an Away win.
Over-Under

– this market lets you bet on the total number of goals that will be scored by both teams in a match. The most common limit is 2.5 goals. If you bet Over 2.5, you need a total of 3 or more goals and 2 or less if you choose Under 2.5. Bookmarkers will make adjustments to their odds depending on the statistics of the league or the average goals of the matched teams.
Both Teams To Score (BTTS)

– this type of market allows you to bet on whether both teams will score or not by choosing "Yes" or "No" from the options. If the outcome is one team failing to score or the match ends with no goals scored it a confirmed "No".
Many Matches to Bet On
The good thing about football betting is that it's not limited just to major football matches or international leagues. According to viewpointnigeria.com website, local and regional football matches are also included, which makes your chances of making better predictions higher. To prove just that, this premiere online sports casino and betting website is optimized for the Nigerian market, and includes regional tournaments and games like Serie A, Ligue 1 and La Liga among the many games included in their betting markets, not to mention the major international leagues. Nigeria is one of the most notable African countries that have formed one of the finest teams in the continent. This team is one of the most decorated teams in the Africa Cup of Nations. Thus, it is not surprising that there is a strong fandom and popularity of football betting, according to the website. Aside from Nigeria, other African countries and countries across other continents have their own betting markets and matches based on their local and regional leagues.
Generally Safe Betting
The terms and conditions of football betting are relatively straightforward and easy to follow. Most betting sites are regulated and licensed, so are assured that your money transactions for betting and prizes safe, secure and fast. Also, the betting system quite simple and easy to understand. With a digital and user-friendly platform, you can click on a market that interests you and you will be provided odds for that market. You can then place your bet by clicking on the odds for your predicted outcome.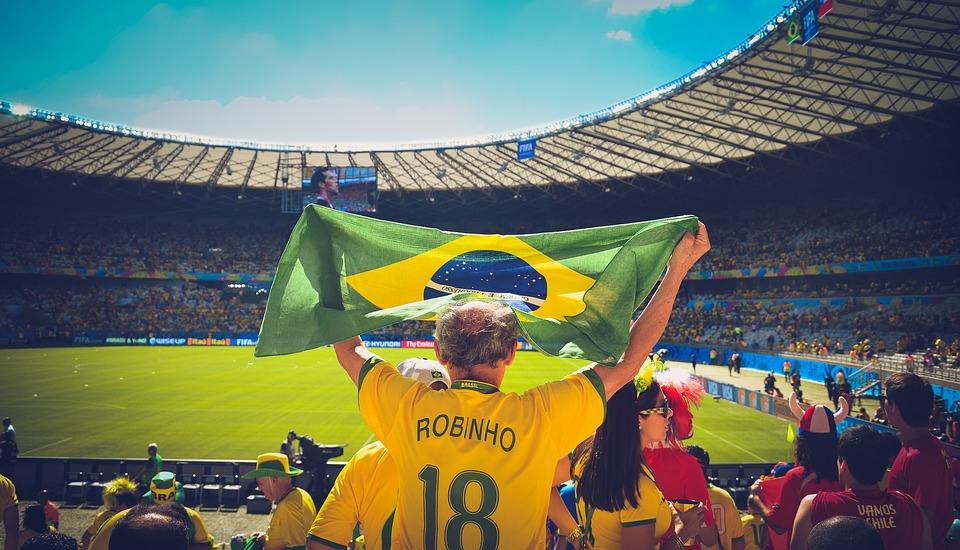 What gives football betting the extra exhilaration? It's a combination of the excitement and thrill of the actual game and high chances of winning from the popular betting markets. With relatively friendly odds, you will be delighted to make several bets while enjoying watching the game with your friends. The game outcomes can still be quite unpredictable, but with a little experience, sport knowledge and luck on your side, your odds of winning will be higher.