Ghana captain Andre Ayew extended his congratulations to former manager Xavi Hernandez following Barcelona's triumph in securing the 2022/23 LaLiga title.
Xavi's Barcelona claimed the Spanish championship with a 4-2 victory over city rivals Espanyol on Sunday, demonstrating their dominance in the top-flight competition by clinching the title with four games remaining in the season.
Having assumed the role of Barcelona manager in January 2021, Xavi led the team to their 27th league title and their first since 2019 in his first complete season in charge.
Ayew, who previously worked with Xavi at Al Sadd in Qatar, expressed his admiration for his former boss and acknowledged his outstanding achievement on Instagram.
The Ghanaian footballer holds immense respect for the Spanish legend, and their working relationship proved fruitful as they won the Qatari league together.
In his Instagram post, Ayew wrote, "Congratulations boss Xavi. Once a champion, always a champion."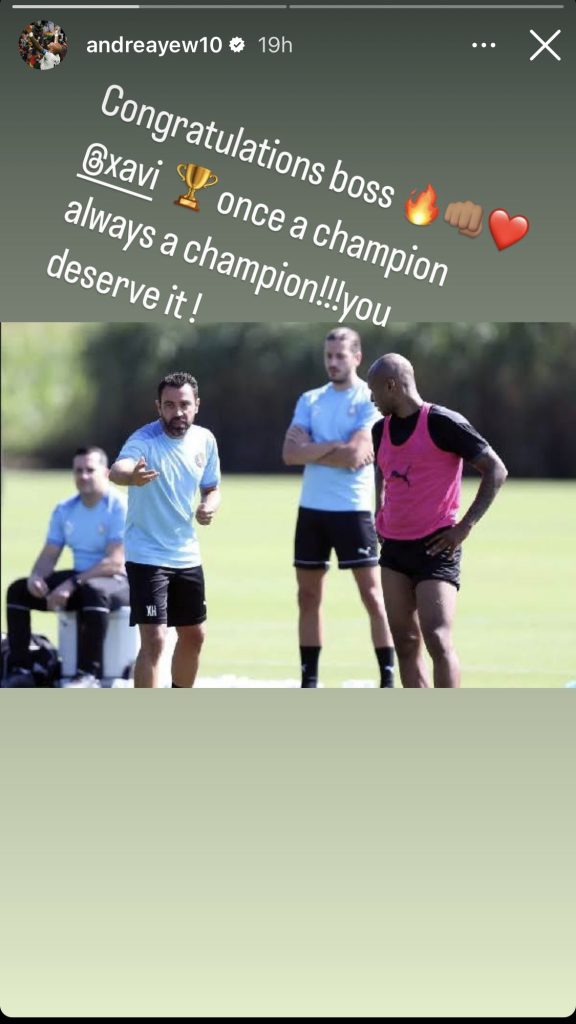 Xavi has received widespread acclaim for his accomplishments at Barcelona since assuming managerial duties. He has successfully revitalized the club's identity and playing style while also nurturing the development of young talents within the team.